S T U D I E S
2012 —13
The National Art School, Darlinghurst, SYD — where I began looking at objects with deeper perspectives. I gave myself a chance to explore the drawing medium through the academics. I took along alot with me ever since and a lot remains yet to be uncovered by myself in depth.
I gradually started to place an emphasis on tone and value positioning on a subject in front of me.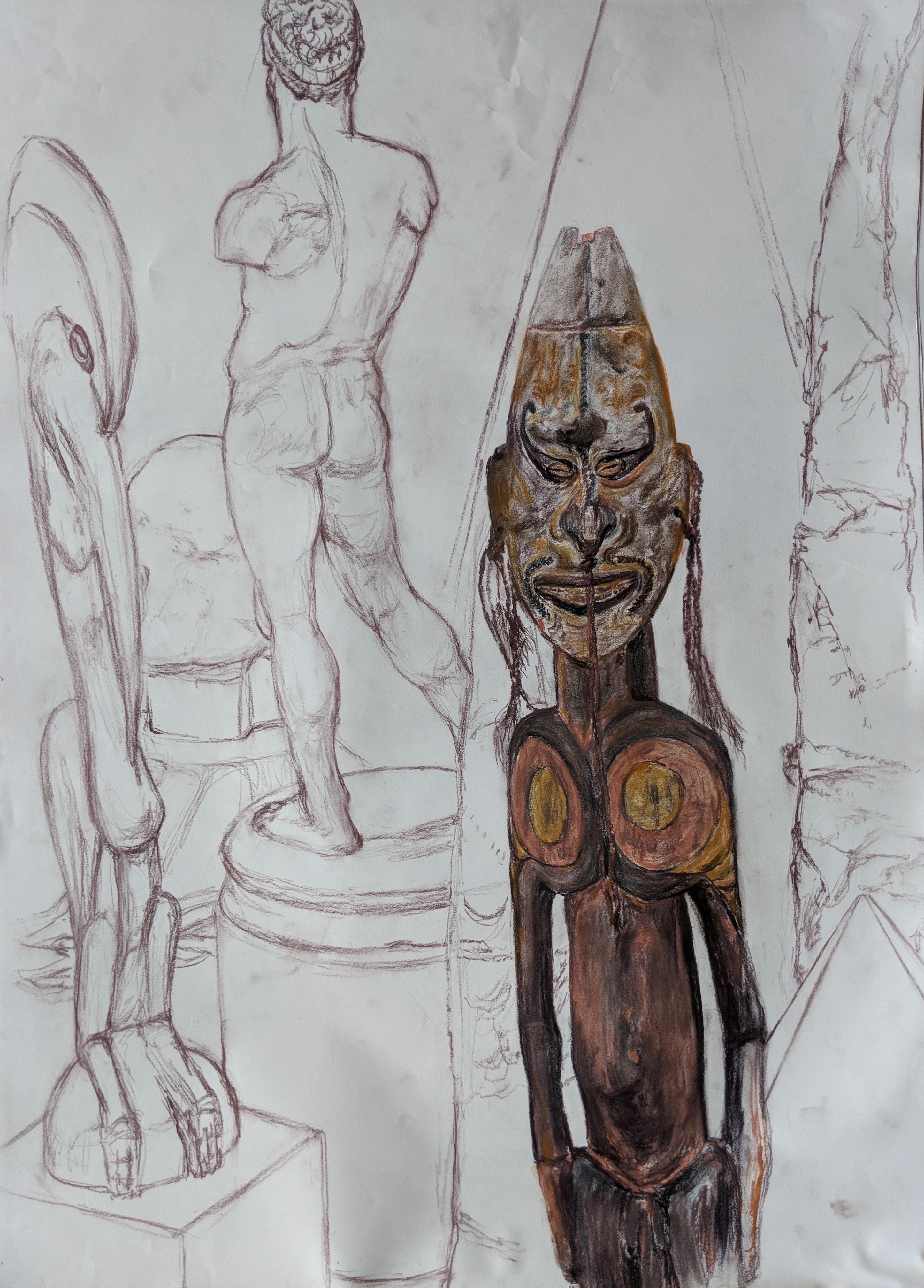 A conte coloured charcoal drawing of ceramic and sculptural objects.
A view of the art school during an outdoor drawing class.
In figure drawing, I found paying attention to tiny curvaceous detail a tricky game. It meant I keep my eyes peeled. Quick two minute sketches were usually intimidating, challenging and fun.
I put together a few watercolour drawings I created using plant seeds and other dried organic materials as discovered around my beautiful campus.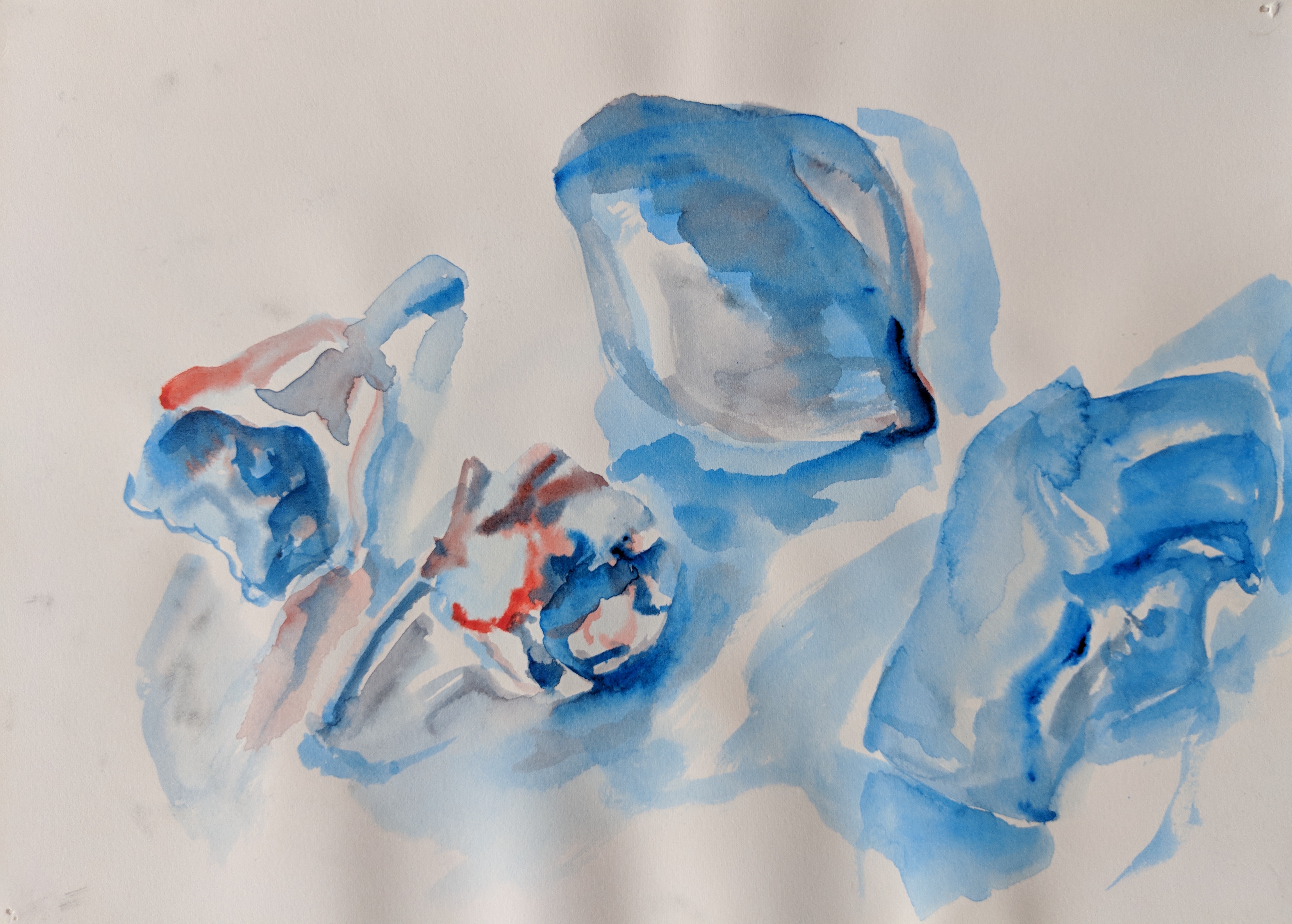 Tree Project was part 1 to a project that I explored drawing various trees with. This made me look at the diversity of trees around my locality. I sketched various trees throughout this 124 paged, cartridge A4 sketchbook here. To me, each sketch is quite memorable being a reminder of the beautiful biodiversity surrounding me at the time.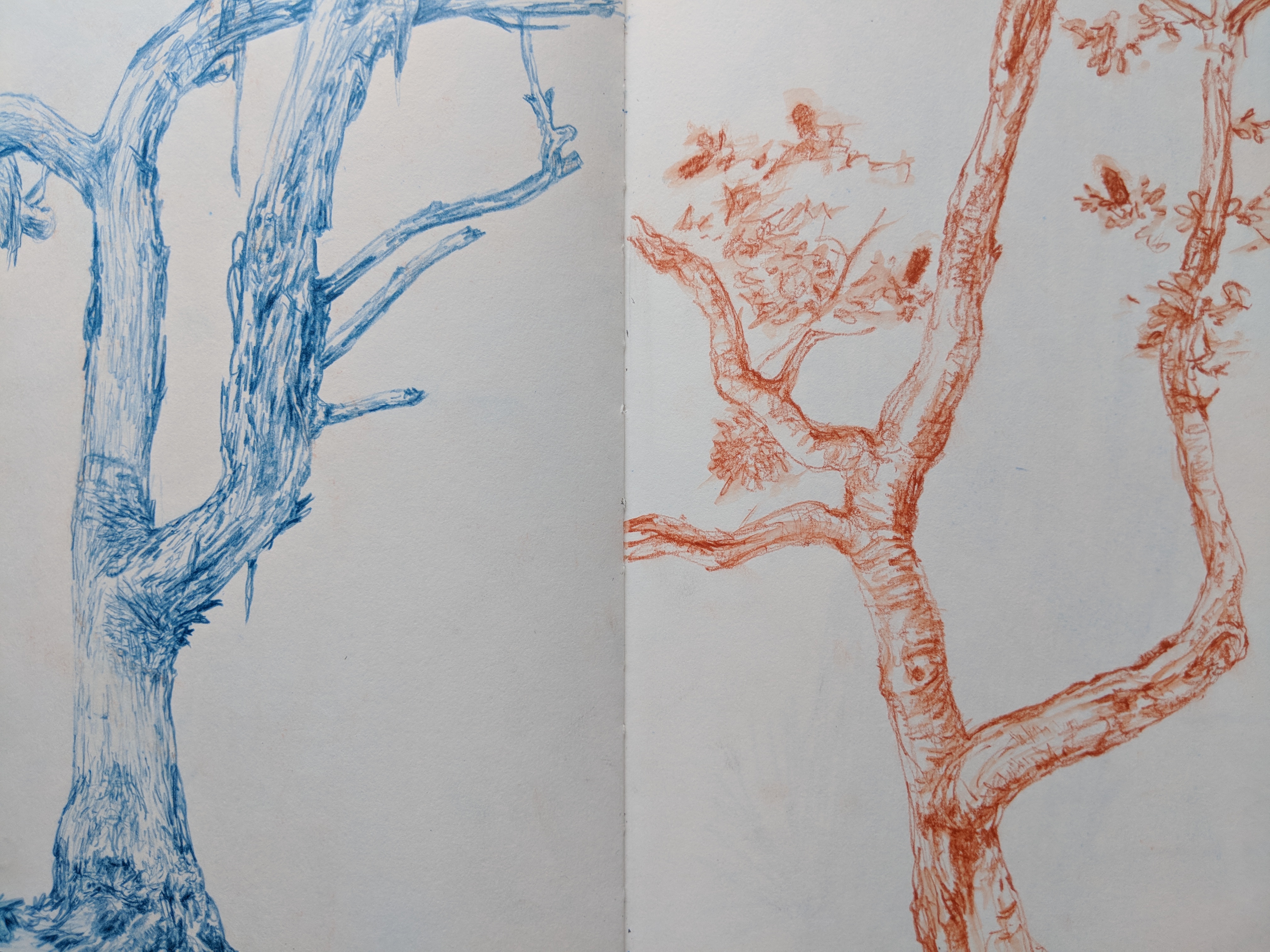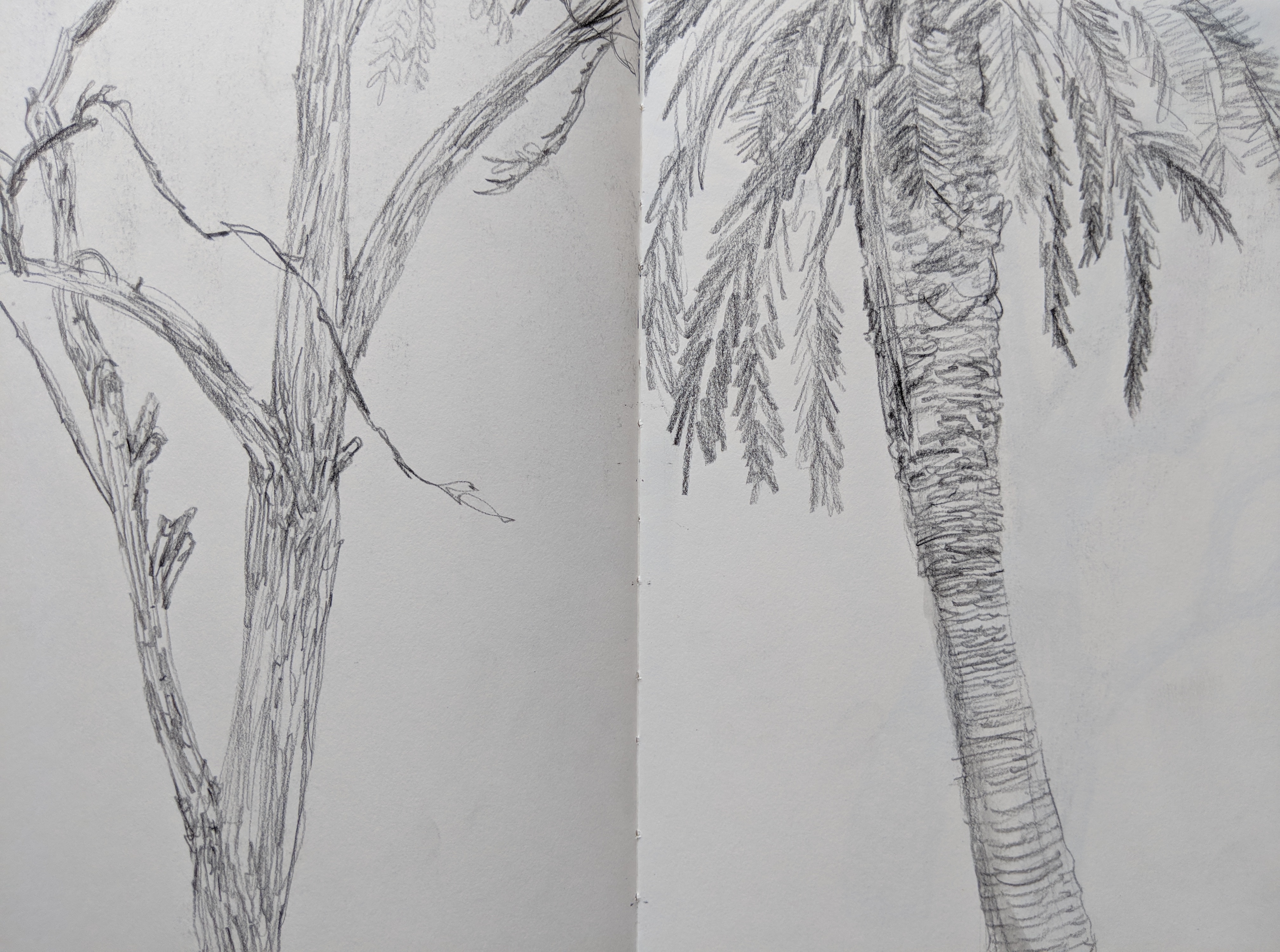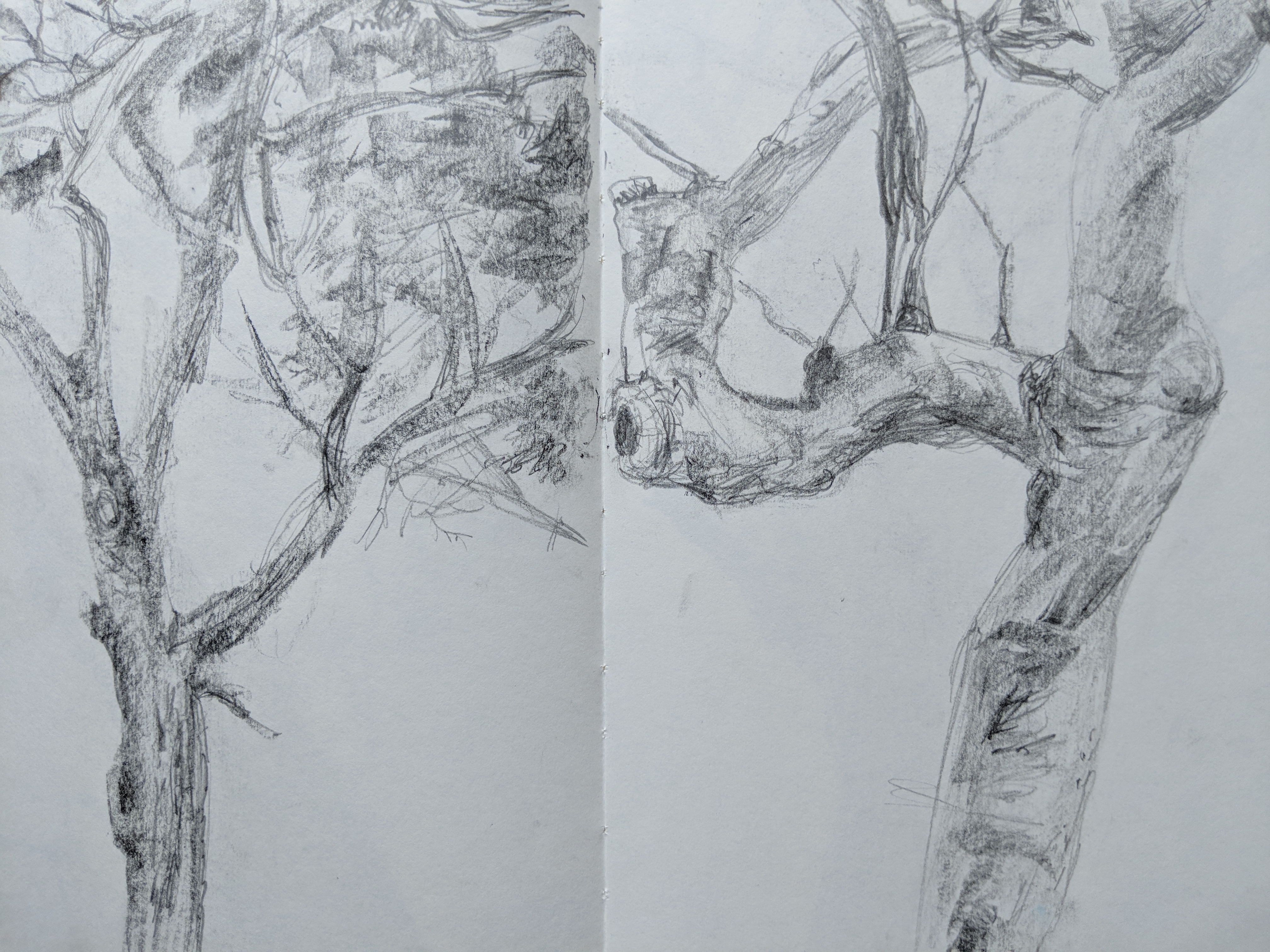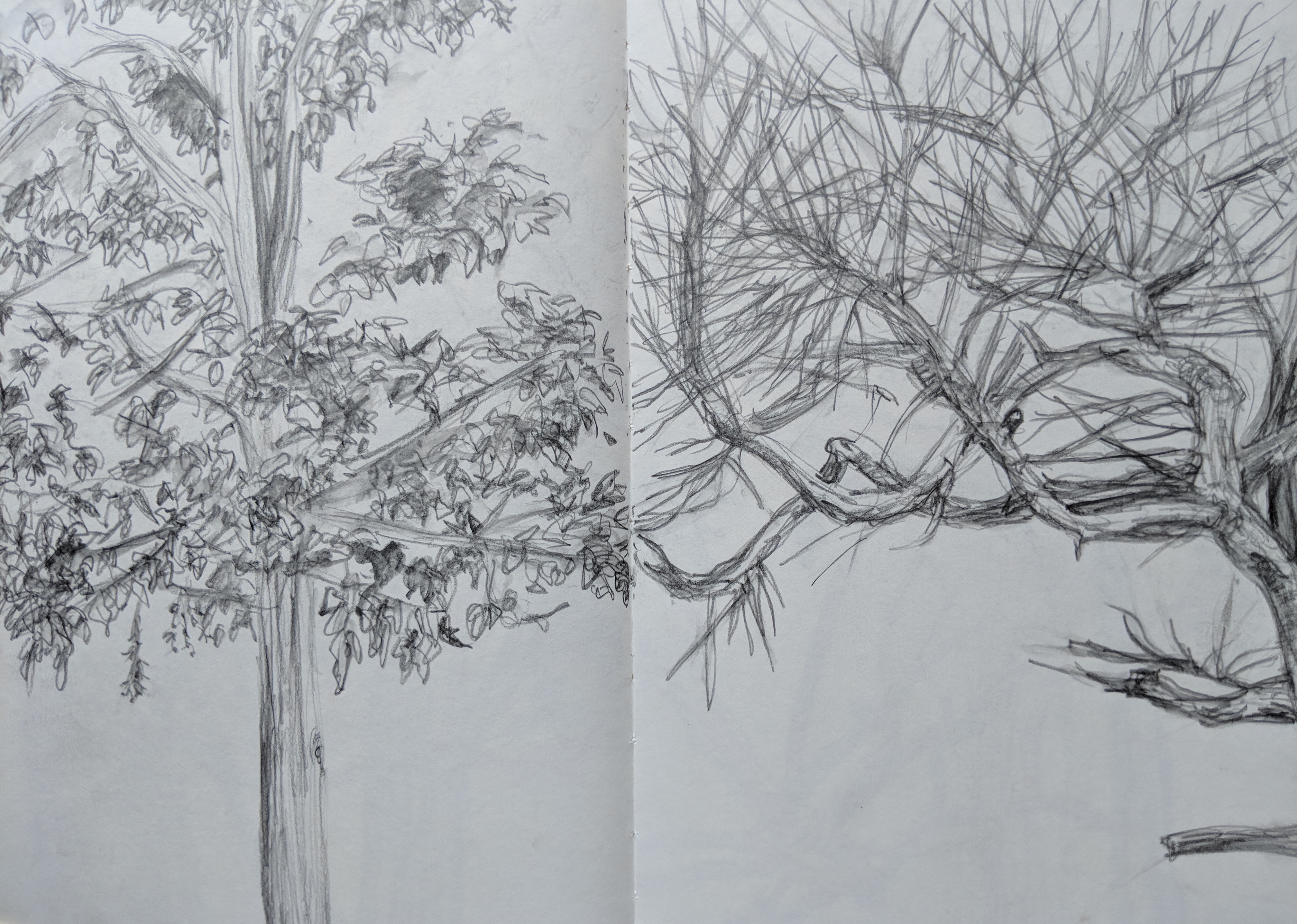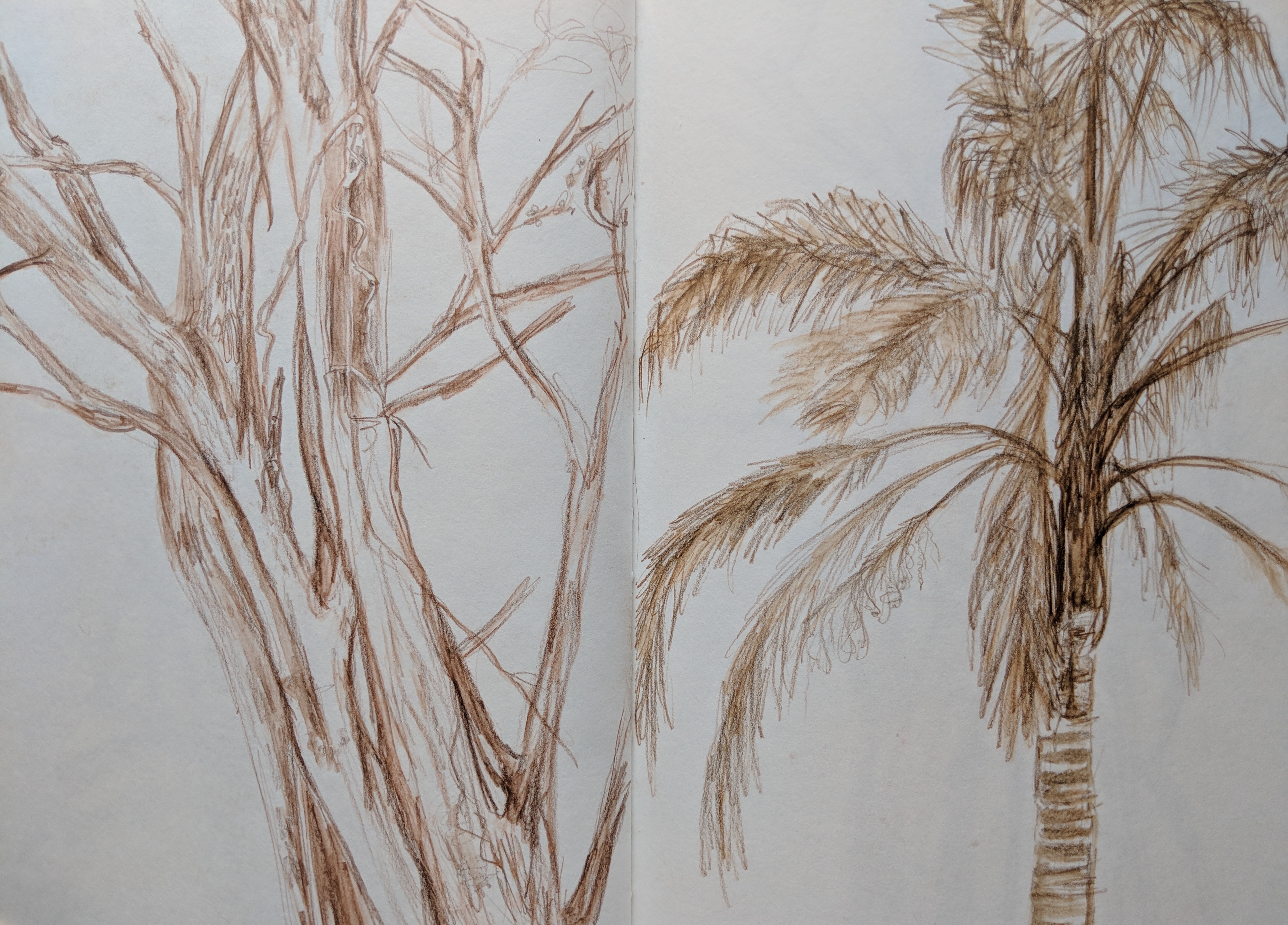 Tree Things To Remember was part 2 to the project exploring the drawing of trees. This concept emphasized on the relationship of organisms mimicking the visual formation of trees.




On Time was part 1 to a project based on the notion of time. This was an A5 sized spiralbound sketchbook with a canvas wrapped cover, which inspired me to do an illustration on it using oils. I playfully expressed what time meant to me through a concept of movement and age.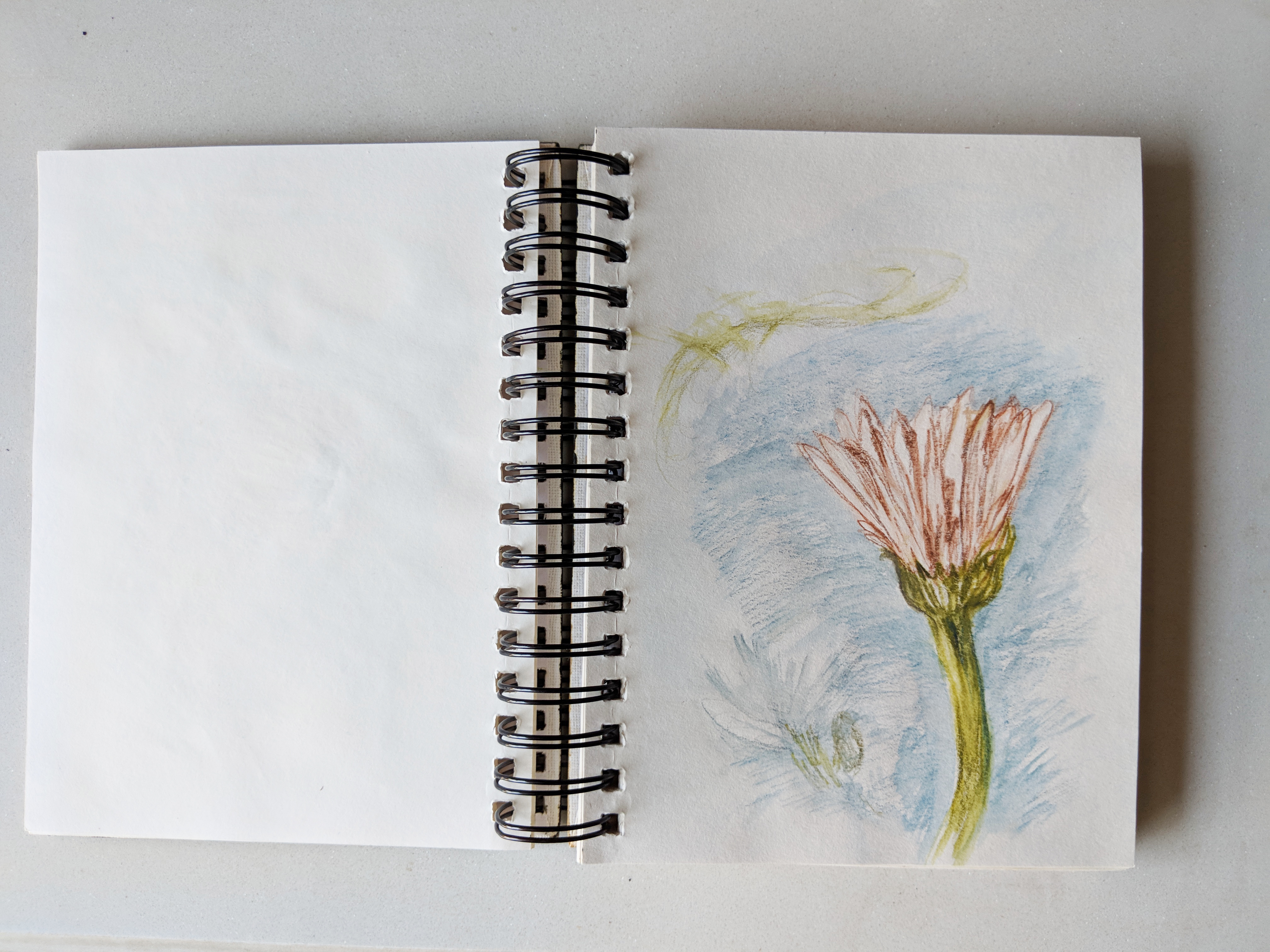 On Time 2: Recorder was part 2 to my project on the notion of time. This was an A4 sized, 124 paged, cartridge hardbound sketchbook that I fondly drew all through out, enjoying the process and watching a steady improvement in the quality of strokes through the workings.
As also mentioned by me in the book itself, this records time capsuling the stages of living and was inspired by contour drawing except the difference was that a core focus was placed onto thoughts from the subconscious to allow a direction from start to end. It was a meditative art practice I picked up upon. The journey of the sketches recorded moods of hard times and death.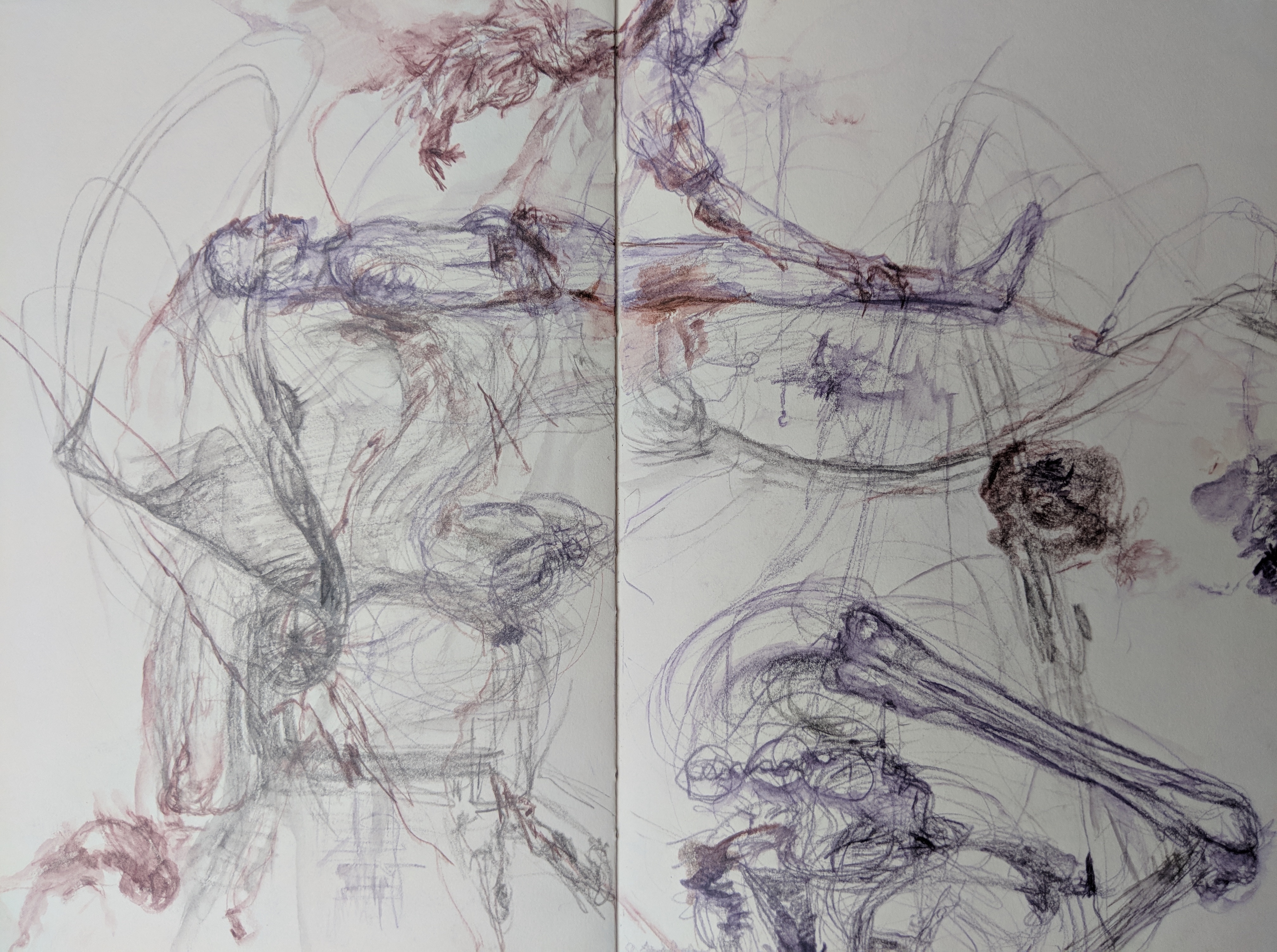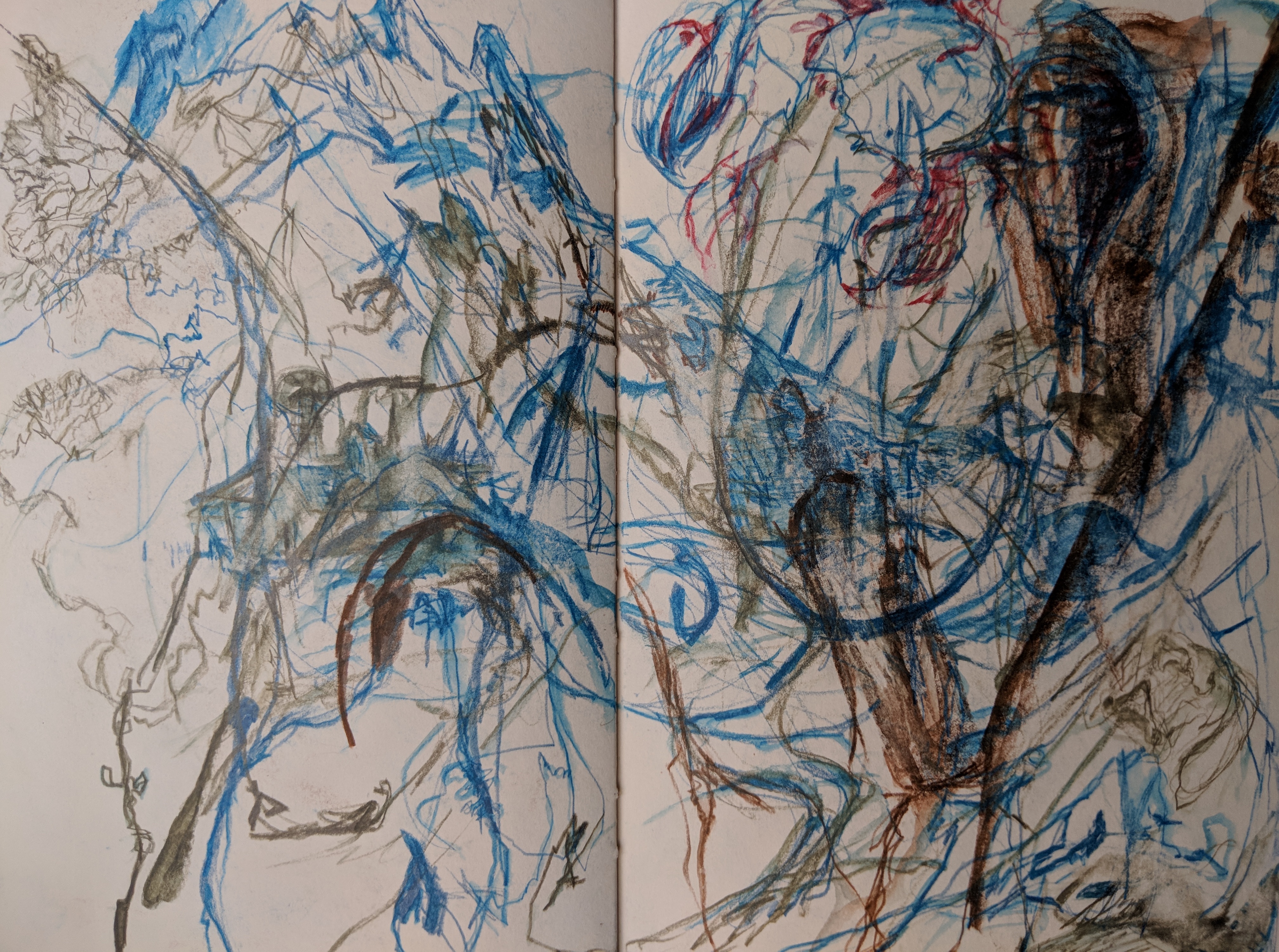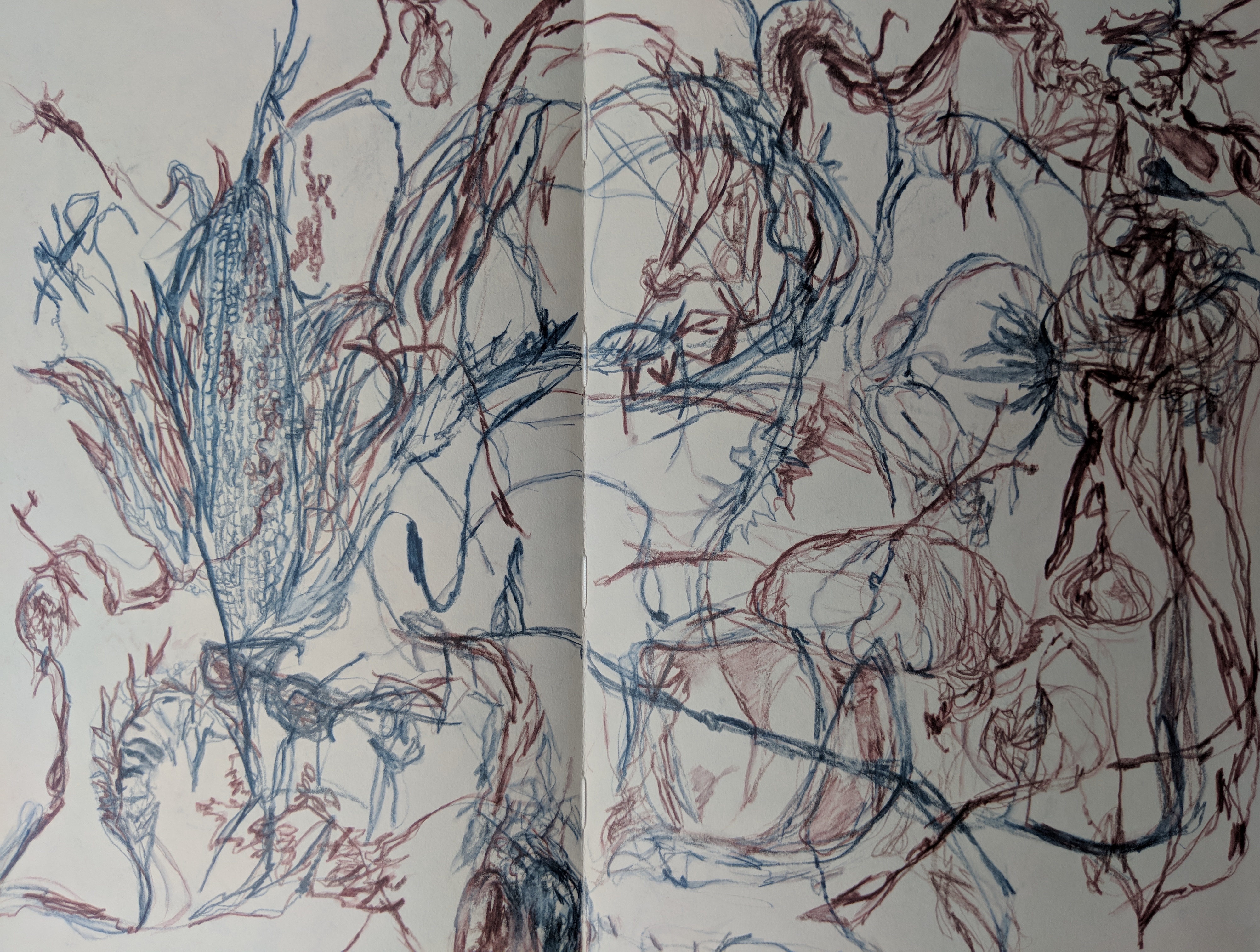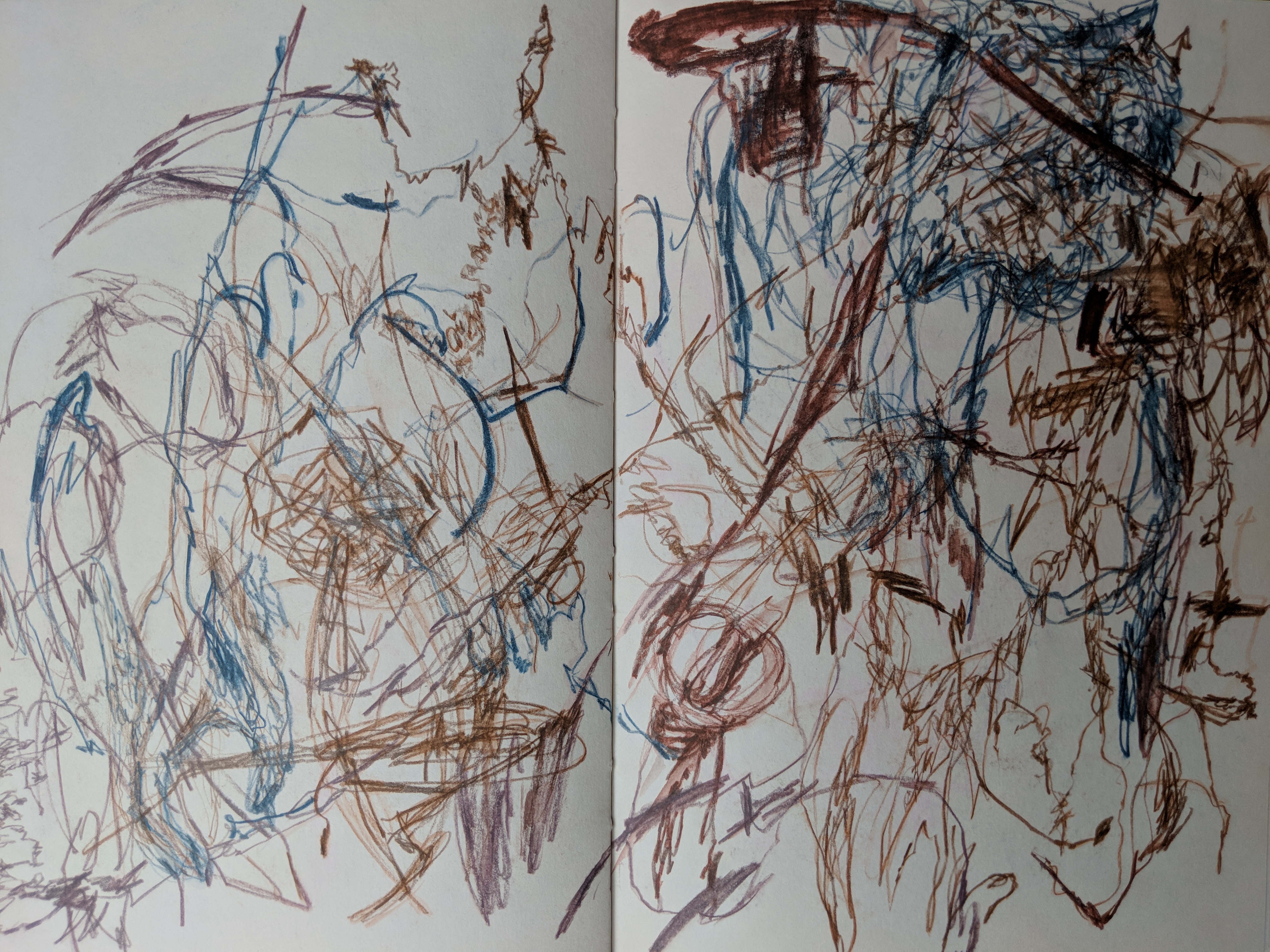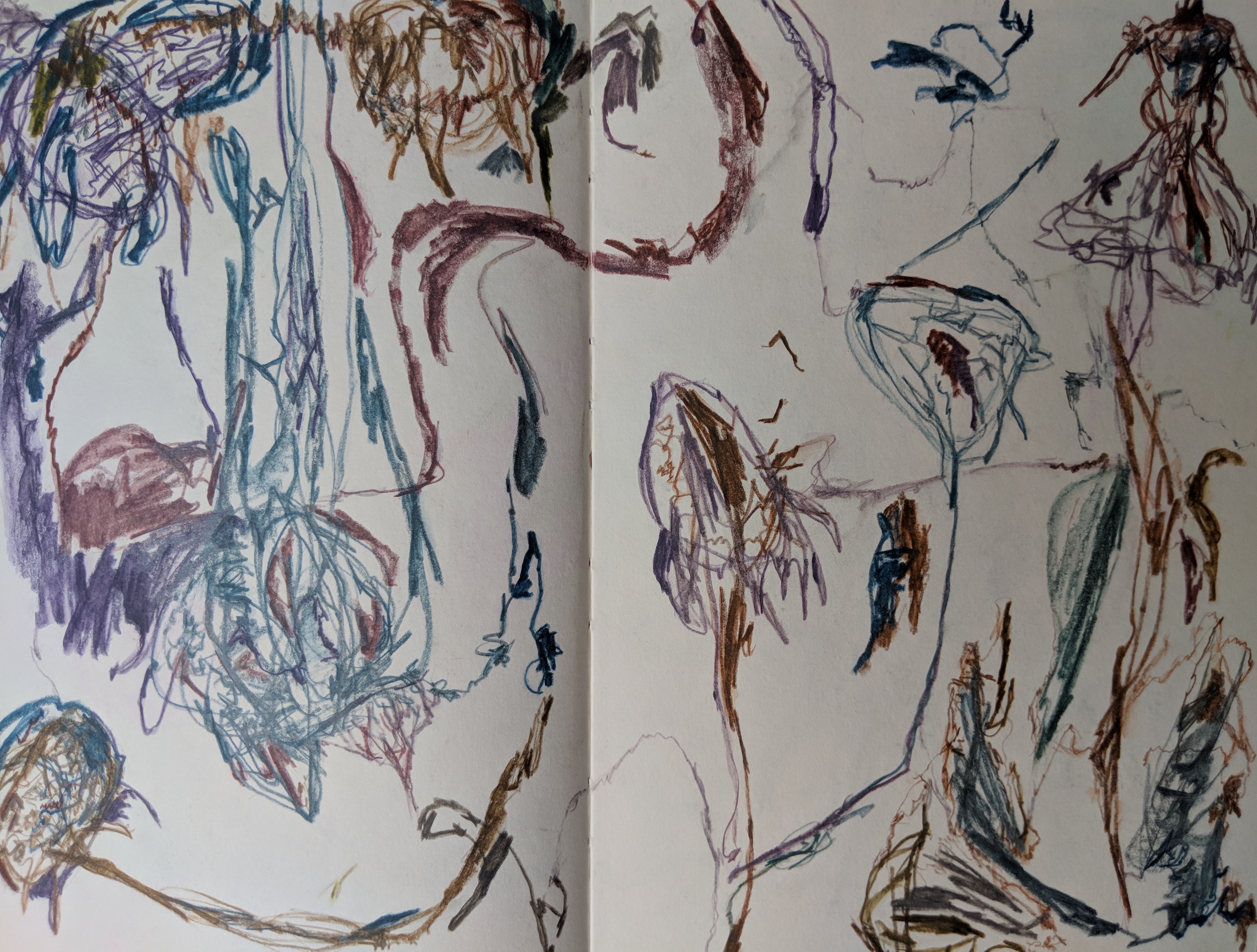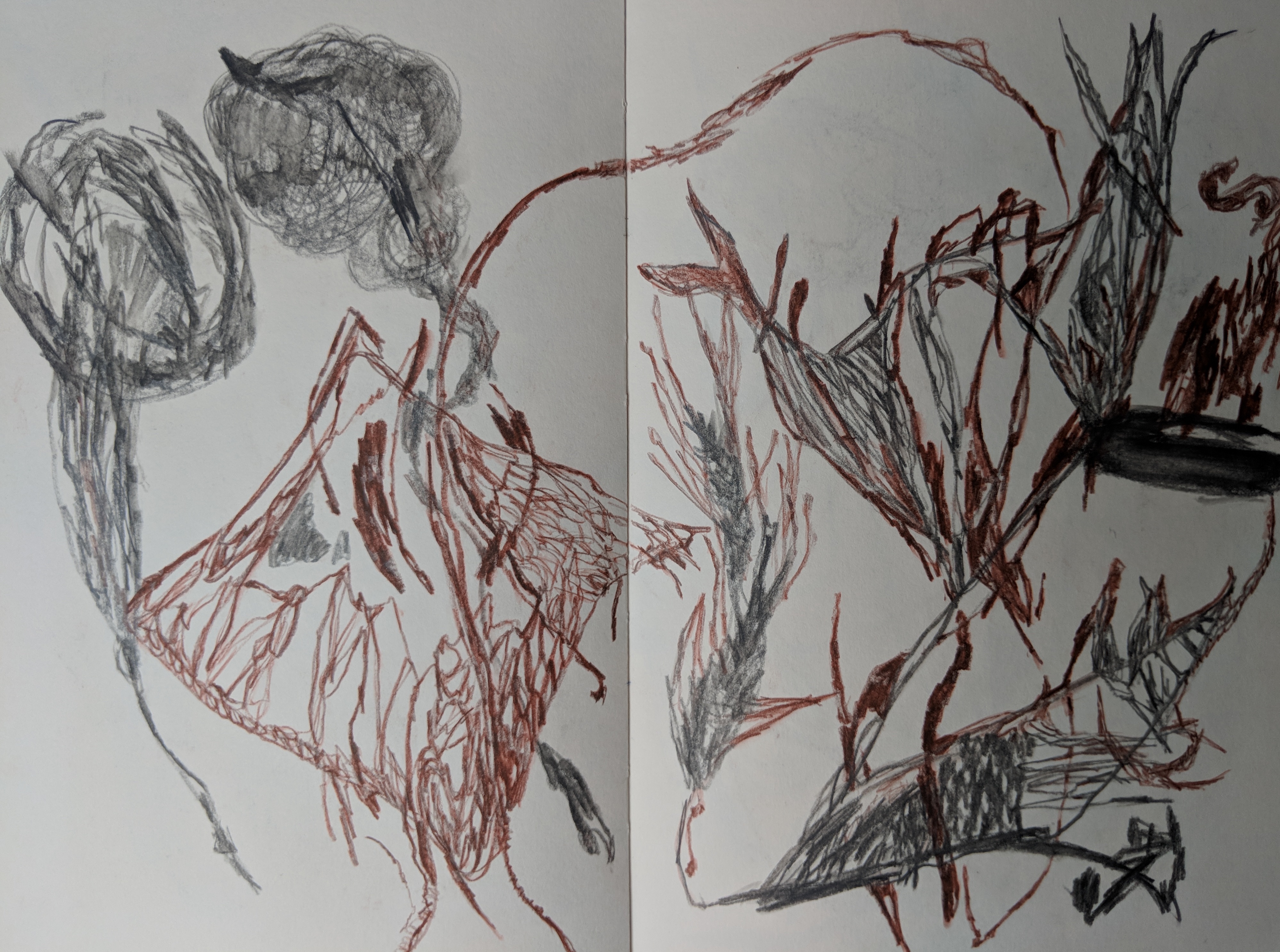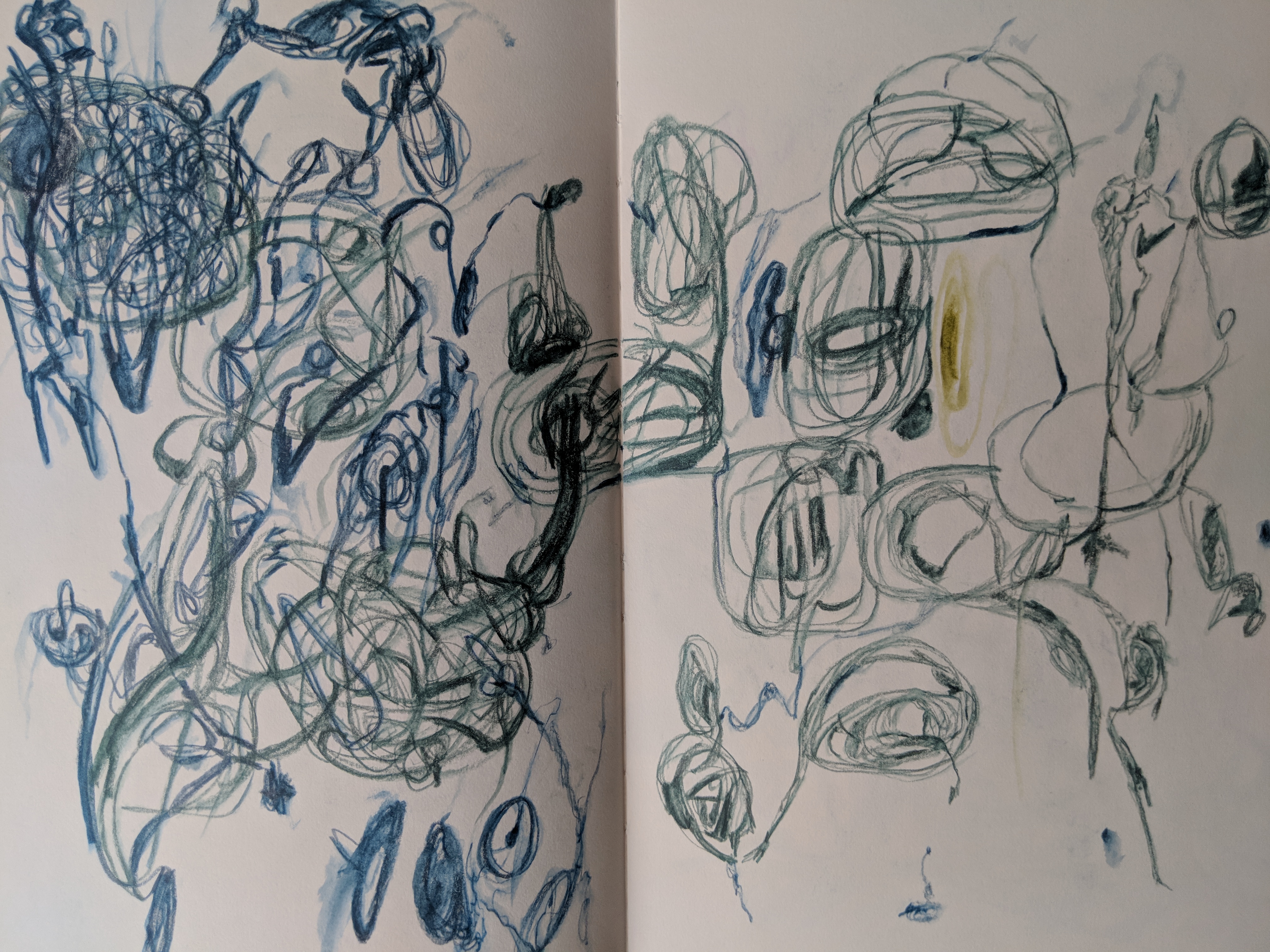 These two quick outdoor and indoor paintings done in oils here on cardboard paper were knew experiences in their own way. I was only beginning to get a hold of the application of oil paints. There are just many ways to use them and these to me were interesting studies.
These were some quick acrylic workings on cardboard paper, easier to work with compared to the oils.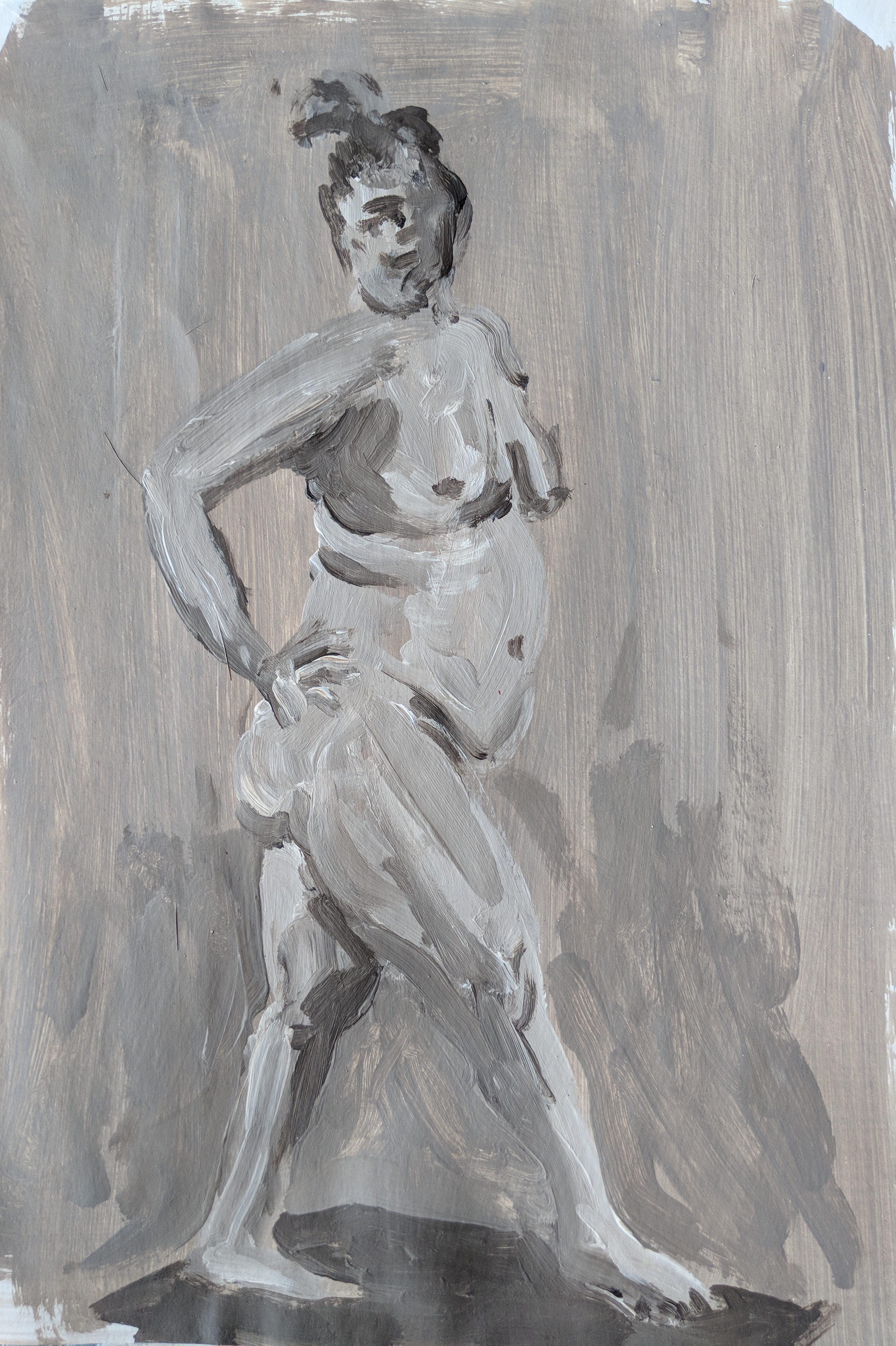 A face from my subconscious, pen drawing.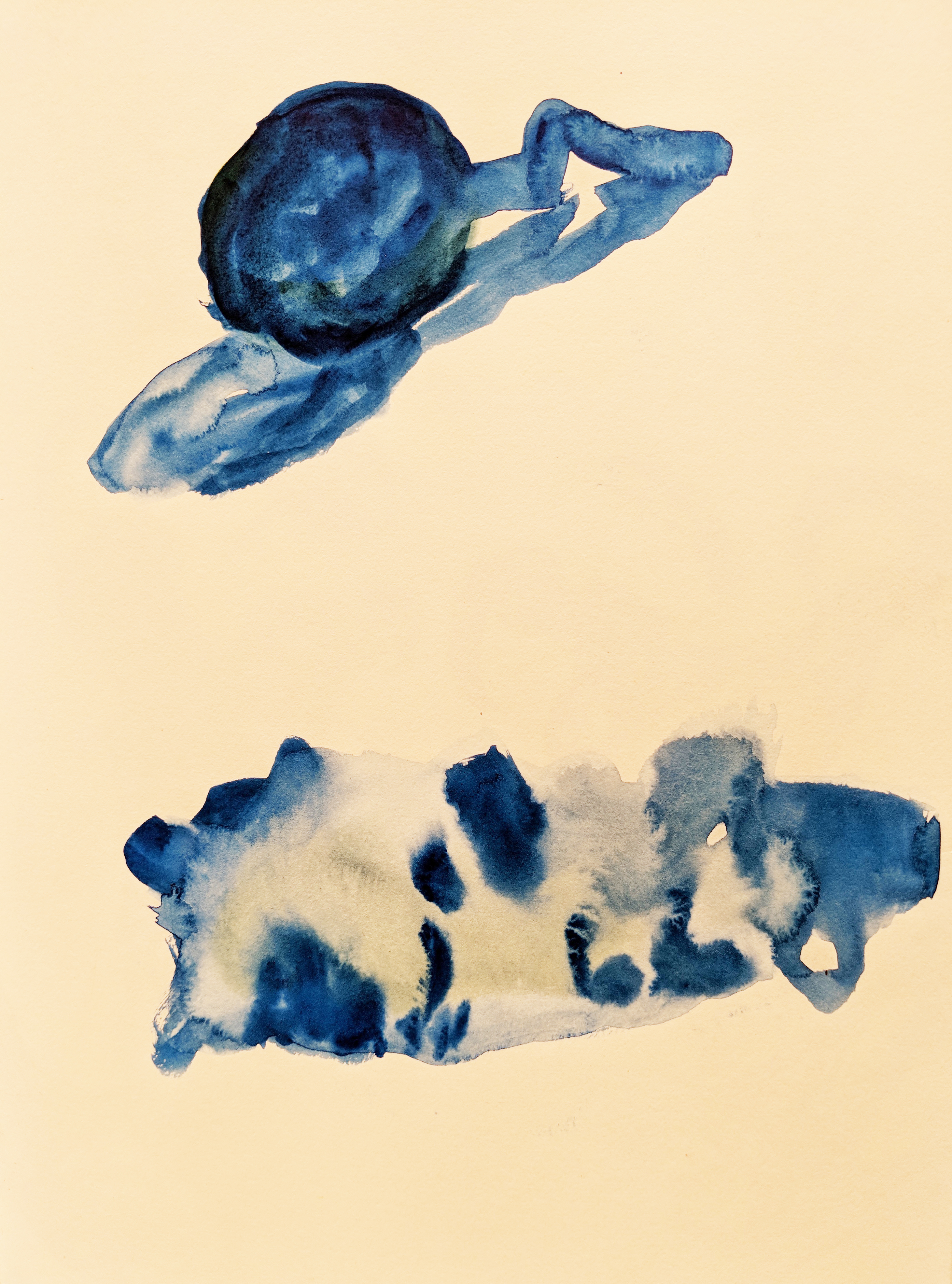 A tree nut and a local pine cone study, watercolour.
A quick self portrait, 2013.